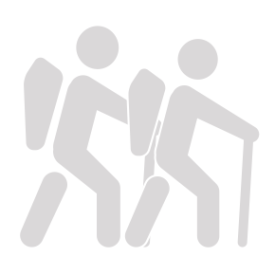 2023 Course Dates
Course 1 – April Intake
Workshop 1: Saturday 15th & Sunday 16th April – Para Wirra Recreation Park
3 Day Walk: Saturday 22nd – Monday 24th April – Mambray Creek Conservation Park
Workshop 2: Saturday 6th & Sunday 7th May – Mt Crawford Forest
Course 2 – July Intake
Workshop 1: Saturday 8th & Sunday 9th July – Para Wirra Recreation Park
3 Day Walk: Friday 21st – Sunday 23rd July – Mambray Creek Conservation Park
Workshop 2: Saturday 5th & Sunday 6th August – Mt Crawford Forest
Bushwalking Leadership Assistant Course Registration Form
Training commences with the Bushwalking Assistant Leadership Course, a series of practical workshops (including a 3 day bushwalk with an advisor).
This unit covers risk management, planning, leadership, group management, emergency response, search and rescue, navigation and a 3-day Advisor accompanied field experience.
Prerequisites for Admission
There are prerequisites criteria to meet.
Training Pathway
The course above is only for an Assistant Leader to lead multi-day walks. The next qualification in our training pathway is Level 2 – Bushwalking Leadership Certificate, which aims to equip candidates to:
competently lead groups of lesser experienced walkers on walks of up to 3 days, mainly utilizing tracks and trails within a half-day walk of assistance in case of emergency.