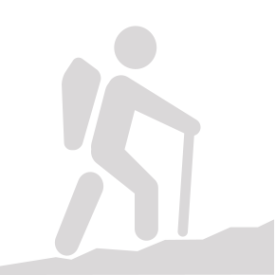 2023 Course Dates
Friday 29th September – Thursday 5th October – Edeowie Gorge
Advanced Bushwalking Leader Registration Form
This course trains outdoor enthusiasts with experience and skills in bushwalking to a standard appropriate to lead groups of less experienced adults or dependent groups (including students) on bushwalking trips.
The program leading to the Advanced Bushwalking Leadership Certificate provides training and experience which aims to prepare candidates to organise and conduct extended walking trips in remote and mountainous areas of South Eastern Australia in safety and in a way which is likely to achieve the recreational objectives and other objectives of the trip.
Course Intended for:
The course is appropriate to leaders from:
youth groups
bushwalking clubs
the educational sector
government agencies
commercial operators
About the Bushwalking Leadership Certificate Program
The Certificate Training Program has three levels:
Level 3 – Advanced Bushwalking Leadership Certificate (ABLC)
This page displays the third of these three courses (Level 3 – Part 3: Advanced Bushwalking Leader Course [ABLC]).
All trainees commence with the Assistant Bushwalking Leadership Training Program and must complete each level before entering the next level.
Each trainee has a volunteer Advisor, appointed by the Board to assist their progress through the course. Regular contact with this person is your responsibility and is an essential aspect of your training.
Level 3 – Advanced Bushwalking Leadership Certificate Training Programme
This involves training in the more advanced skills which are relevant to longer walks in more rugged and isolated areas.
Maximum time for completion, 18 months.
This programme aims at developing a high degree of skill and experience in leadership suitable for longer bushwalks, including prolonged expeditions in remote and difficult mountain areas.
Endorsed to Lead
On completion, the successful candidate is endorsed to lead walks:
Of extended journeys of a more demanding nature
In Remote & Mountainous Areas of South Eastern Australia
That can be off track in difficult conditions
Beyond a half day walk of emergency assistance
You will also require specific units that will need to be completed to enable Alpine leading.
No experience is implied in such specialised skills as mountaineering, rockclimbing, skiing, etc. The certificate DOES NOT imply competence and capability in these specialised areas.
Each candidate is allocated an Advisor, an experienced bushwalker who assists in developing the candidate's leadership skills.
The Advisor may also recommend that the candidate undertakes additional bushwalking experience before being assessed.
The assessment process includes written papers and reports of the trainee's performance in organising and leading a walk at an appropriate level of difficulty. It includes the leading of an assessment walk with a group of less experienced walkers in a remote and rugged setting for a minimum duration of 3 days.
General Mountain Training
The candidate participates in a peer-oriented advanced and difficult trip of at least five days duration in a remote arid mountainous area (or alpine), led by an Advanced Instructor. The trip could involve arid or alpine environments.
Interim Training
A Minimum of 14 Days Bushwalking Experience. To include at least:
1 x 4-day walk in Central to Northern Flinders (north of Hawker)*
1 x 4-day walk I the highland areas of the Eastern States or Tasmania.*
* The trainee must fulfil a leadership role in at least one of these.
2 x 3-day walks as leader

The log of walks listed above must contain at least
one walk in hot and dry conditions within the total program of experience
Written Assessment Papers
Written assessment papers consist of navigation, incident response and route planning.
Please make an independent arrangement with your adviser to complete this or contact the office to arrange for another adviser to supervise your exam.
Endorsement
The Board considers that people awarded the Advanced Bushwalking Leadership Certificate are capable of organizing and leading extended walking trips in the remote and mountainous regions of southern Australia.
The award does not imply competence in leadership of mountaineering, rock-climbing or activities in snow and ice conditions.
Course Outline
Entry to the ABLC is upon application and dependant upon successful completion of the BLC.
Maximum time for completion is 18 months unless an extension of time is granted by the Board.
This program aims at developing the higher degree of skill and experience in leadership necessary for longer bushwalks, including prolonged expeditions in remote and difficult mountain areas.
The advance course and assessment includes:
Assessment

Advanced training course and assessment: This involves learning and preparing to lead groups in remote areas where people have to carry more equipment or resources to participate. The level of navigation, patient care, planning etc are harder and therefore many skills need to be developed from the leader who takes a group on an overnight walk in the Adelaide Hills.
Instruction in basic techniques of managing a group in steep and difficult terrain. It includes basic ropework for pack hauling and belaying. Instruction in more advanced techniques related to ropework applicable to managing a group in steep and difficult terrain. Use of additional belaying techniques and improvised harnesses is included.
Group assessment: During the training program you will be assessed in the advanced skills as you participate. It is expected that you will have the ability to operate in remote areas sucessfully without a great deal of difficulty. Once assessment is completed you will be able to log the walks.

Bushwalking Experience

Fourteen days bushwalking experience to include at least:

Four full days walking in the central or northern Flinders Ranges (North of Hawker).
Four full days walking in the highland areas of the Eastern States or Tasmania.
A leadership role must be fulfilled in either one of the above walks.
Two 3 day walks both of which are to be led by the candidate.
At least 1 x 4 day walks both of which are to be led by the candidate.

It is a requirement that the candidate has completed at least one walk in hot dry conditions within their total programme of experience.
All walks to be logged as a leader MUST be preceded by contact between the candidate and Advisor. The leader must demonstrate development of the group's skill level and experience prior to the assessment walk. Documentation of pre-trip planning, the leading of an appropriate walk and a self-evaluation of the walk.

Written assessment papers.
Exam, walk planning documents