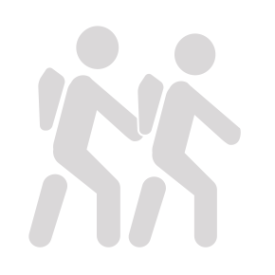 Day Walk Leadership Program
Part One: Day Walk Leader Assistant Leader Certificate
Run over 2 evenings & 1 weekend, with some pre reading, the basics of safely & professionally managing a dependent group are covered.
Course Intended for:
This course is ideal for:
teachers
youth workers
personal trainers
therapists & coaches
interested bushwalkers
The short course assesses your competence as an assistant day walk leader.
This Course Will Train You to:
This program is designed to train walkers who wish to assist a leader with groups on day walks on recognised trails, within 1 hour of outside assistance. Maximum group ratio 1:12 and maximum group size of 20. Walks should be limited to one day duration and extreme weather to be avoided.
The course is also relevant for bushwalkers who wish to further their skill base.
Assessment
Candidates who display competence in the activities and successfully complete the written exam, will gain this qualification at the completion of the course.
To complete the Day Walk Leadership Certificate Program requires the following:
Day Walk Leader Assistant Qualification
3 logged walks (ideally one as leader)
a current senior first aid accreditation
A BLSA Assessor accompanied group walk
Training Pathway
This course is part one of the Day Walk Leadership Program  – Day Walk Assistant Leadership Certificate.
The next qualification in our training pathway is part two of the Day Walk Leadership Program –  Day Walk Leadership Certificate Course, which will upskill you with the skills and knowledge to become a competent leader.